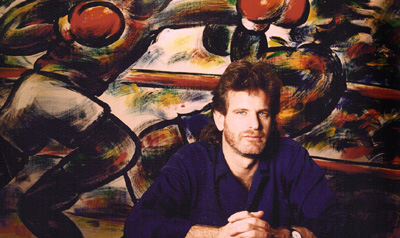 RULES OF DEVELOPMENT aka HOW TO TALK TO A SCREENWRITER
14. THE WRITER IS WRONG AND REFUSES TO SEE IT. WHAT DO I DO?

Hey, sometimes one's pride gets in the way. The test for me - what I ask myself is - if I do it will it ruin the script? Maybe ruin is too strong - will it hurt the script? If I think it won't hurt - I'll give it a try. And you know something - it almost always helps the script.

So ask them that - if they made that change do they think it would hurt the script? If they shrug and reluctantly say no - then ask them to please give it a try.
Entrance * Press * California Living Piece * Premiere Magazine Article * Digital Cinema Article * Bio * Short Dale Launer Bio * Long Dale Launer Bio * Pics * Tom's Nu Heaven Movie Stills * Pictures of Dale * Flicks * Toms Nu Heaven Trailer * Filmography * Words * Creative Hints and Cheats for Writers * The Simple Cure to Writer's Block * National Association of Broadcasters Speech * Response to NAB * Rules of Movie Development * Guestbook * Contact * Sitemap * Links
© Copyright 2004 dalelauner.com