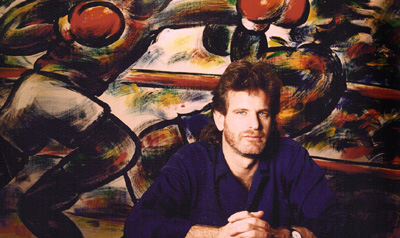 RULES OF DEVELOPMENT aka HOW TO TALK TO A SCREENWRITER
19. WHAT IF YOU HAVE A GREAT SOLUTION?

If it's truly great and presented vaguely enough, the writer might just pick it up and polish it up, and make it their own , and by making it their own - there's a very good chance of making it even better than you thought. That is successful collaboration.
Entrance * Press * California Living Piece * Premiere Magazine Article * Digital Cinema Article * Bio * Short Dale Launer Bio * Long Dale Launer Bio * Pics * Tom's Nu Heaven Movie Stills * Pictures of Dale * Flicks * Toms Nu Heaven Trailer * Filmography * Words * Creative Hints and Cheats for Writers * The Simple Cure to Writer's Block * National Association of Broadcasters Speech * Response to NAB * Rules of Movie Development * Guestbook * Contact * Sitemap * Links
© Copyright 2004 dalelauner.com