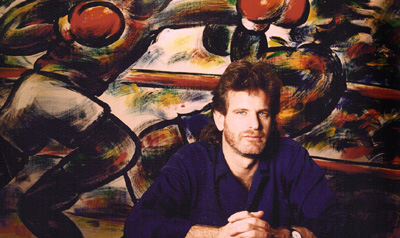 RULES OF DEVELOPMENT aka HOW TO TALK TO A SCREENWRITER
21. SUBMIT YOUR IDEA AS A CLICHE THAT SHOULD BE AUTOMATICALLY DISMISSED

Richard Wagner would do this - before tossing a solution to a problem, he would qualify the idea with a warning that I was about hear a horrible cliche that I should not use - "I wouldn't want you do this, but here's the cliche...". It allows the writer to judge the idea without danger of being forced to incorporate it in the story or even consider it, in fact you're asking them to NOT do it. If for some reason they like it, it will be their decision to keep it. Encourage them to analyze it, break it down conceptually and recreate it within the context of their story . Then it becomes their idea, they own it, they'll be enthusiastic about writing it and everyone is happy. It also keeps a clear eye on the division of labor and will even help keep their ideas fresh.
Entrance * Press * California Living Piece * Premiere Magazine Article * Digital Cinema Article * Bio * Short Dale Launer Bio * Long Dale Launer Bio * Pics * Tom's Nu Heaven Movie Stills * Pictures of Dale * Flicks * Toms Nu Heaven Trailer * Filmography * Words * Creative Hints and Cheats for Writers * The Simple Cure to Writer's Block * National Association of Broadcasters Speech * Response to NAB * Rules of Movie Development * Guestbook * Contact * Sitemap * Links
© Copyright 2004 dalelauner.com