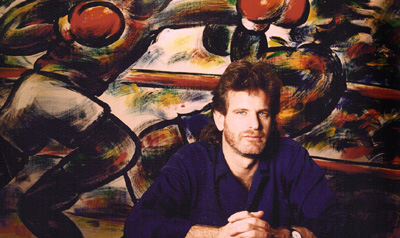 RULES OF DEVELOPMENT aka HOW TO TALK TO A SCREENWRITER
6. DO YOUR BEST TO TAKE A POSITIVE ATTITUDE TOWARD THE SCRIPT

The writer should believe their script is good and getting better and better. Take the tact that you're just trying to make the good parts of the script as good as the great parts , and that you're turning weaknesses into strengths.
Entrance * Press * California Living Piece * Premiere Magazine Article * Digital Cinema Article * Bio * Short Dale Launer Bio * Long Dale Launer Bio * Pics * Tom's Nu Heaven Movie Stills * Pictures of Dale * Flicks * Toms Nu Heaven Trailer * Filmography * Words * Creative Hints and Cheats for Writers * The Simple Cure to Writer's Block * National Association of Broadcasters Speech * Response to NAB * Rules of Movie Development * Guestbook * Contact * Sitemap * Links
© Copyright 2004 dalelauner.com