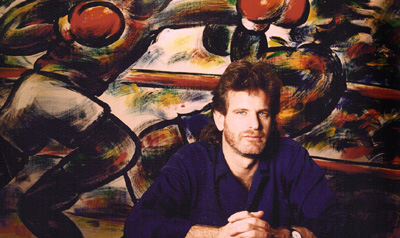 RULES OF DEVELOPMENT aka HOW TO TALK TO A SCREENWRITER
13. SOMETIMES YOU WILL BE WRONG.

I wish there was a litmus test for opinions where you could just dump an idea into good/bad chemical vat and see if changes color. You may be right, but you may be wrong. I had a meeting where the studio prez asked me to cut a character from the movie. I resisted, and even integrated that character further into the story. That character ended up winning an Oscar for the actor. For me, when someone tells me there's a problem where I don't see a problem at all, I'm convinced they're stupid and that I'm right. And I am, until they convince me...
Entrance * Press * California Living Piece * Premiere Magazine Article * Digital Cinema Article * Bio * Short Dale Launer Bio * Long Dale Launer Bio * Pics * Tom's Nu Heaven Movie Stills * Pictures of Dale * Flicks * Toms Nu Heaven Trailer * Filmography * Words * Creative Hints and Cheats for Writers * The Simple Cure to Writer's Block * National Association of Broadcasters Speech * Response to NAB * Rules of Movie Development * Guestbook * Contact * Sitemap * Links
© Copyright 2004 dalelauner.com