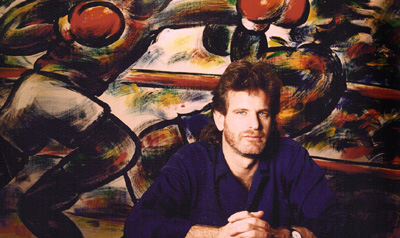 RULES OF DEVELOPMENT aka HOW TO TALK TO A SCREENWRITER
17. THE WRITER SHOULD FEEL IT'S THEIR STORY...

...and not something that can be ripped apart against their will. Once they start feeling powerless as a group of people undress, critique and molest their story, they will become distanced, angry, and humiliated. Again, not an attitude conducive to intelligent creative writing. (Though great fodder for writing wild-assed, angry screeds about studio executives). I'm not naming names here. Not yet.
Entrance * Press * California Living Piece * Premiere Magazine Article * Digital Cinema Article * Bio * Short Dale Launer Bio * Long Dale Launer Bio * Pics * Tom's Nu Heaven Movie Stills * Pictures of Dale * Flicks * Toms Nu Heaven Trailer * Filmography * Words * Creative Hints and Cheats for Writers * The Simple Cure to Writer's Block * National Association of Broadcasters Speech * Response to NAB * Rules of Movie Development * Guestbook * Contact * Sitemap * Links
© Copyright 2004 dalelauner.com